6 great tips for your 2020 job search
12/9/2019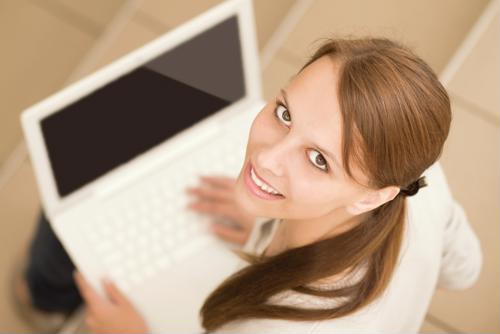 While you may not really be thinking about a job hunt during the holiday season, experts actually say this is a good time to dig in and start hiring. Many companies are making their financial plans for the new year as the current one winds down, and if you want to figure into the big picture, now is the time to actually get more engaged with preparing for your next step.
These six tips should help you do so:
1) Update all your materials
Whether it's just your resume and cover letter, or your professional website and LinkedIn page, if you haven't updated these vital job search materials in a while, now is the time to do so, according to The Muse. Simply put, you can never have enough current information - complete with any awards or certifications you may have earned in the past year - in these documents.
2) Add to your wardrobe
Since you're going to be receiving gifts around the holidays anyway, you might as well make full use of it and add to your professional wardrobe, The Muse added. It could be a few high-quality dress shirts, a professional skirt, new shoes, a briefcase or something else entirely, but adding them to your wish list as the year winds down might be a great move for when you go on interviews.
3) Now's the time for networking
In just about every aspect of business, your success is all about who you know, according to The Job Network. Use the holiday season to send warm, heartfelt greetings to everyone you know through your profession, and also make it clear that you're looking for work and would love some recommendations on where to begin. Often, many companies may be looking to add talent around the start of the new year, but haven't even posted the jobs yet, so this can help you get a foot in the door.
4) Start your job search ASAP
While some companies haven't listed new open positions yet, others may be trying to fill some before 2019 comes to a close, The Job Network advised. It's always a good idea to check job listing sites and talk to some of your contacts to learn what might be available right now - even if you don't intend to actually start before the holidays.
5) Study up for interviews
If you haven't gone on a job interview in awhile, now is the time to reacquaint yourself with how they work, The Muse noted separately. That means doing a bit of prep work, learning some of the most common interview questions for your industry and so on. The time you spend now will really pay off when you start going on interviews.
6) Make sure you don't lose momentum at the end December
With Christmas and New Year's coming a week apart, it's easy to feel like you can take some time off and relax, The Muse said. While it's certainly advisable to give yourself a bit of R&R time, you shouldn't overdo it. Taking on just a little bit of the work described above each day is a good way to keep the ball rolling.