6 things hiring managers should keep in mind before New Year's
12/10/2019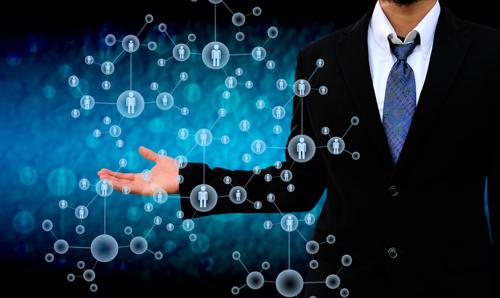 There are two approaches companies typically take to hiring in December. Some prefer to bring people aboard before the end of the year so they can hit the ground running when the next one begins, and others like to put off these types of decisions so they can get a fresh start after the holidays.
There is no right or wrong approach here, but it's definitely wise to get a sense of how you want to proceed based on your company's unique needs. The following tips should help you assess the situation:
1) Think about why you might want to put things off
Simply put, this is a hectic time of year for almost everyone at your company, both personally and professionally, according to Top Resume. This may also be true of potential hires you may want to interview. For that reason, even if you have an open position, it might be important to put these kinds of meetings or decisions off for a few more weeks, until everyone is back to working and living at a normal pace.
2) Look at your budget
On the other hand, many companies may set hiring budgets on a yearly basis and, as with days off or sick time, it's a "use it or lose it" situation, Top Resume added. In these cases, you might need to weigh the benefits of hiring now and "using it" versus what the impact might be if you just decide to hire next year instead.
3) Now's the time for prep work even if you aren't hiring
When you've made the decision to put off making a hire or two, that doesn't mean you don't have responsibilities around the recruitment process, according to Monster. Something as simple as sifting through some resumes and nailing down the list of people you'd like to interview after the new year begins may help you maximize your time.
4) Always be on the lookout
Likewise, if you're going to delay in making a hiring decision or even interviewing candidates before year's end, you should also consider keeping your hiring process open for new candidates, Monster added. You never know who might hit the market in the next few weeks, and a great potential hire may come along unexpectedly.
5) Stay on the same page with your coworkers
The other people who would be in on these kinds of hiring decisions should also be kept in the loop as to your hiring plans, whether you want to close them out before the end of the year, or keep them going until 2020, according to The Ladders. This way, everyone knows what to expect and can effectively strategize for whatever your next move may be.
6) Keep the current job market in mind
Any decision you make should be dictated, in large part, by your industry's current job market, The Ladders advised. If great candidates are being scooped up quickly, you likely can't risk losing one to a competitor who has kept their hiring efforts going before the year's end. However, if things are a bit less fevered, you can take the slower approach.