6 things to include in your cover letter
12/16/2019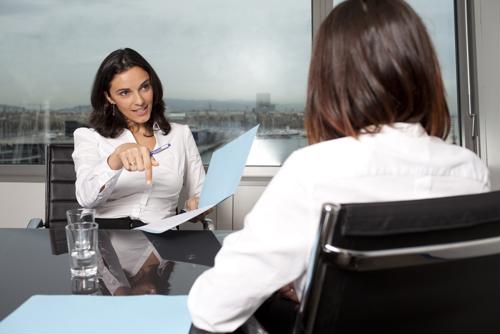 If you're updating your resume and cover letter template as the end of the year approaches, you're making the right decision. Plenty of job opportunities may await you in 2020, and all you have to do is be ready.
However, when you're making those updates, you should try to ensure your cover letter in particular gets a makeover and includes the following:
1) Every conceivable contact detail
You want to make it clear to any hiring managers who read your cover letter that you're "open for business" - meaning you need to make yourself as easy to contact as possible, according to The Balance Careers. Your email address and phone number are obvious additions, but so too should be things like your LinkedIn profile (complete with custom URL), professional Facebook or Twitter pages and more.
2) The hiring manager's name
Simply put, there are very few circumstances in which you should address your cover letter to "To Whom It May Concern," The Balance Careers added. That makes it seem copy-and-pasted, even if it was written completely from scratch. Put in the work to figure out who the hiring manager you'll be dealing with is and address the cover letter directly to them so you stand out a little bit more.
3) Why it's a great match
A great cover letter tells a story: The reason why you're perfect for this job and why this company is perfect for you, according to Zety. The more you can do to make it clear that your professional experience is an ideal fit, the better off you will be when it comes to drawing a clear picture for the hiring manager.
4) The perfect intro and outro
As with anything else in life, your goal should be to make a good first impression with your cover letter, Zety advised. But just as important is leaving the hiring manager with something to think about, and make you more memorable. The better your intro and outro are, the more likely you will be to stick out in the minds of everyone who reads your cover letter.
5) Easy-to-understand statistics
Another important thing that will help you stand out is to quantify whatever you can, in a way that's easy to understand, according to The Ladders. While you can certainly say you helped increase sales at your previous company, it's even better to say you helped increase sales an average of 5% per year over the course of a decade, or something similar. This helps to more clearly illustrate the value you can provide to any employer.
6) Evidence you've done your research
When you're looking to get hired by a company, it pays to do your homework, The Ladders said. The best way to do that is to sprinkle in details that show you've done a bit of research on the company, role or even the hiring manager. You don't have to go overboard and start looking like a Wikipedia entry on the company, but just a few pieces of evidence will make you more impressive.