5 ways you can improve your candidate pool in 2020
12/18/2019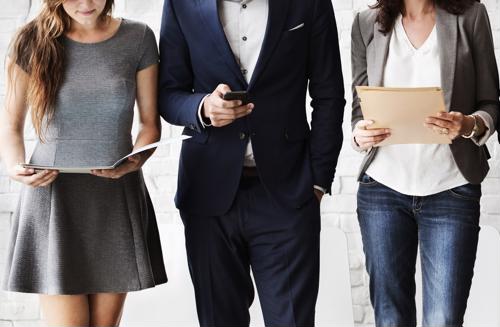 If you're planning on launching a strong hiring effort at some point early in 2020, now is the time to start getting your ducks in a row. One of the best ways to do so is to look at what changes you may be able to make so you can attract a stronger group of job seekers to your listing.
The following approaches may help you do just that, and more effectively connect with candidates who go above and beyond:
1) Write better job descriptions
Perhaps the best way to make sure you're getting attention from the kind of candidates you're truly looking for is to make your job listings and descriptions specific and in-depth, according to The Balance Careers. You can start with the basics at the top, but top candidates don't want to apply to jobs where they're trying to guess what their duties would be or what you want from them. The clearer you can be, the more likely you will be to draw a stronger pool of applicants.
2) Have your employees ask around
When you have jobs to fill, there's often no better judge of who would be best for the positions than the people who already work for you, The Balance Careers added. Asking your employees for recommendations of friends or professional contacts who might be a good fit can yield a ton of great candidates, because workers wouldn't recommend someone they think would reflect badly on them if the hire doesn't work out.
3) Look at past candidates
With your last few hires, you might have had one or two great candidates who were very impressive but didn't quite make the cut for one reason or another, according to Glassdoor. Check in with them again if their skills would be applicable to this new position. You may not always get the answer you want, but it never hurts to ask if they're interested.
4) Consider well-known freelancers
If you've had people freelance for your company and perform well in the past, they might make great permanent hires, Glassdoor noted. Not all freelancers want to make that change, but here, too, it doesn't cost you anything to ask them to throw their hats in the ring. This is a good idea because you're familiar with each other and you know you have a good working relationship, so going from a loose association to a close one could be a great change for all involved.
5) Leverage existing portals
Many companies may be content to list their job on various industry-specific and general job boards, but that might leave out the people who are already quite engaged with what you're doing, according to The Ladders. Putting listings on your own website, your social media pages and so on will allow you to connect with candidates who may already be more interested in what your company does - and therefore potentially more attractive candidates overall.