6 things to avoid when recruiting
12/26/2019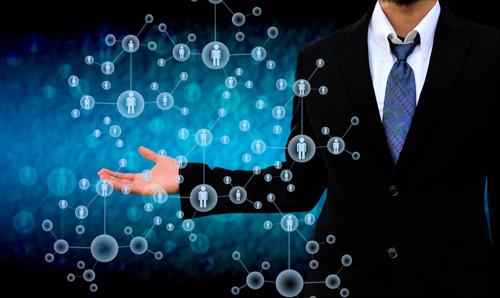 Many businesses are already trying to get their ducks in a row for recruiting in 2020 - and for good reason. It's a tight labor market, and competition is only likely to heat up as the early months of the new year stretch on. For that reason, you may need to do a little housekeeping with your hiring processes.
That includes tightening up any issues that may lead to you missing out on great candidates, such as the following missteps:
1) Only looking for external hires
It used to be that many companies hired internally and promoted from within to fill open roles higher up in the company, and relied on recruiting mainly for entry- or low-level positions, according to Mind Tools. While that may not be quite so tenable anymore, you should always consider internal candidates just as strongly as potential new hires. After all, few will know your business better than they do.
2) Assuming the interview is the be-all, end-all
All too often, candidates who look ideal on paper but don't necessarily perform well in the interview may be dismissed out of hand, Mind Tools advised. However, there are plenty of great workers who just don't do well in interviews in general, or who may have had a bad day due to outside circumstances you don't know about. Giving them a second look may help you find a perfect hire you would have otherwise ignored.
3) Requiring outlandish qualifications
One of the biggest frustrations for job seekers these days is the types of requirements that come with even entry-level positions, according to Harvard Business Review. For instance, if you list five-plus years of experience or an advanced degree as a requirement, that may scare away plenty of great candidates who would be ideal but don't meet every single criteria.
4) Forgetting past candidates
Your company has probably interviewed dozens of awesome workers who didn't fit perfectly with past openings, Harvard Business Review added. In these cases, if you can think of someone who really stood out but didn't get a previous job, you might want to get in touch and ask them if they're interested in your new listing too.
5) Dismissing applicants based on the first impression
While it's obviously preferable that every candidate follow the exact procedure you want in the hiring process, you shouldn't necessarily disregard those who make a few missteps immediately, according to Business News Daily. These people may have a typo in their cover letter or address you improperly in the initial email, but that doesn't mean they'll be a bad worker. If their other qualifications look great, you would be wise to keep them in the mix.
6) Keeping people guessing
You never want to be the kind of hiring manager that isn't clear with potential candidates, because this can create a negative impression of you or the business as a whole, Business News Daily said. As such, you should try to make all hiring decisions as quickly as possible, and always let people know when the position has been filled so they aren't left hanging.