6 ideas to cut down a big candidate pool
12/9/2020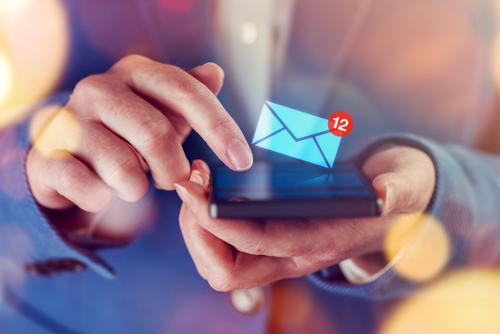 When your company posts a job listing, the odds are good that you will get a flood of interested applicants, and that's especially true amid an economic downturn. For that reason, you need to be able to quickly and easily whittle down potentially 100 or more candidates to a small number that will actually get an in-person interview and receive serious consideration for the position.
That's not an easy task, but the following suggestions could help you narrow your focus and hone in on the best potential hires as quickly as possible:
1) Start by writing more specific requirements
First and foremost, you have to keep in mind that many people apply for roles they are even remotely qualified for, so being more specific in what you're looking for or what the job entails could discourage some unqualified candidates from bothering, according to Hunt Club. That, in turn, immediately allows you to consider only the people who feel they are up to snuff in terms of what you're specifically looking for.
2) Collect salary asks early
Along similar lines, it's important to be clear about what kind of salary you're offering, Hunt Club advised. Even if you have room in the budget for a range of pay based on a candidate's experience, you should just post the general area of the potential salary, because while being specific about minimum job requirements weeds out people on the low end, posting salary options also helps keep more people who are overqualified from applying.
3) Make a survey
If you can put together a survey that generally answers questions you would have asked during other parts of the screening process, you can quickly cut your list of applications worth examining, according to Women on Business. A multiple-choice survey will remove any ambiguity and allow you to eliminate people whose vision doesn't necessarily align with yours.
4) Check to see they followed instructions
Generally speaking, you'll want to hire people who are careful and deliberate in their decision-making; checking to make sure they followed all your instructions in applying for the job can be a great way to identify the best candidates, Women on Business said. Especially if you include some instructions at the very end of the listing (to ensure candidates read every word), you can get a good idea of their attention to detail.
5) Keep a target number in mind
Going into any hiring process, you should have a pretty good idea of what your capacity for interviewing the best candidates will be, according to Fairy Godboss. Try to whittle your list of viable candidates to something in that range; if you think you want to interview eight people total, strive to initially get the list down to 12 or less.
6) Use phone interviews as an intermediary step
If you feel you're down to the best 12 or so candidates and can't choose between them based on the initial documents they sent, schedule some phone interviews for the ones who are still closer to the "maybe" pile, Fairy Godboss added. That way, you can get a better sense of what they bring to the table, and either bump them up for an in-person chat or move on.