5 ways to save time on your job search
12/14/2020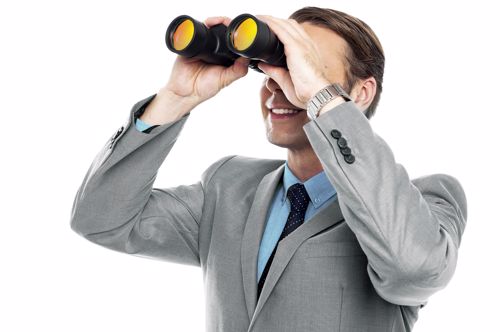 In this space, we have regularly pointed out that the aphorism "looking for a full-time job is a full-time job itself" doesn't really apply in modern times. There are many ways in which it is now easier to go through an excellent job search in just 10 or 15 hours per week, but the goal should always be to spend relatively little time on such an effort.
After all, you probably have a lot of other things going on in your life, whether you currently have a job or not, and such a search can add more stress to your plate than is really necessary. Consequently, you need to be conscious of how you use your time throughout a job search, and find ways to save an hour here and there, including the following:
1) Don't apply to just any opportunity
Doing all the hard work associated with applying for a job — tailoring your resume to the position, writing a cover letter, sending multiple emails, etc. — is time-consuming, so you shouldn't just apply to any job for which you are vaguely qualified, according to The Ladders. Instead, focus on doing the best work possible when applying to a small number of jobs that really fit what you're looking for.
2) Keep tabs on how much time you're actually devoting
As with a lot of other tasks in life, you might find that you don't realize just how much time you're putting into your job search, The Ladders said. Whenever you sit down to tackle such tasks, turn on a timer and then check it at the end; you might find you burned more time than you thought, and then you can look for ways to improve.
3) Get people to help you
There are some things friends, family and colleagues may be willing to help you with the various tasks involved in a job search, according to The Balance Careers. Whether that's proofreading a resume or holding a mock interview, sometimes all you have to do is ask.
4) Make templates for any communications you send
While you certainly shouldn't just copy and paste the same cover letter or email message to every single job you apply to, you can sketch out the skeleton of those communications, The Balance Careers noted. That way, you can still customize the documents to the specific role you're looking at, but you save time by having a rough outline to work off.
5) Improve your LinkedIn page
The power of social media in a job search often can't be overstated, and making yourself more attractive to hiring managers on those sites is a good idea, according to TopResume. Really working hard at creating a perfect LinkedIn page, in particular, may help you come across as highly qualified for any position you apply to, and could even help you passively connect with hiring managers who are looking for candidates independent of a job listing.