8 tips for improving communications with applicants
12/16/2020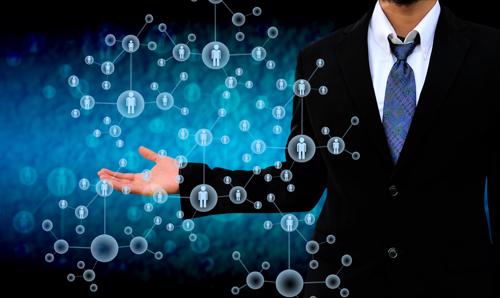 When you're a hiring manager who has a job to fill, the amount of communications you receive from applicants can be overwhelming. Especially in today's job market, any open listing may garner interest from dozens of applicants or more. However, it would be discourteous and unprofessional to leave any of those people hanging.
So how do you balance the need to be in touch with every person with reasonable time constraints? We have a few suggestions:
1) Know what it's going to take
First and foremost, you should be planning the entire hiring process — and build into that planning an understanding of how many applicants you are likely to be in contact with, according to the Society for Human Resource Management. If you budget the right amount of time for yourself, your risk of falling behind and consequently ignoring some applicants will be drastically reduced.
2) Set expectations with applicants
Along similar lines, when you receive that initial email from an applicant, you might want to send them a form letter outlining what the hiring process should look like, SHRM said. That way, you will give yourself the kind of breathing room you need, and provide them with assurance that you will be in touch (as necessary) over the coming weeks.
3) Ask them what they prefer
You should also make sure some applicants get a bit of a hands-on approach as needed, SHRM further advised. You certainly don't want to have people flooding your inbox or leaving you a lot of voicemail messages, so you can make the process easier on everyone by asking how they would like to be contacted.
4) Use more than one platform
In fact, as you progress through the hiring process, simply emailing people to say they have either advanced to the next stage or been passed over may not be professional, according to Fast Company. At some point, switch to actual phone calls to let people know how the process is progressing.
5) Don't let it feel like a form letter
When people get a rejection email that comes off as being a copy-pasted form letter, they're going to be frustrated, Fast Company added. Likewise, when candidates who are moving ahead, they probably don't want to receive a basic communication, either. As such, you might need to do more to personalize these communications.
6) Give feedback
A great way to personalize emails is to say what you liked about each candidate, or where they might have fallen short, Fast Company counseled. That kind of feedback can help them move forward with their other job searches with better information.
7) Be prompt
No one wants to go days or weeks after applying or interviewing for a job without hearing back, according to The Balance Careers. As such, you should prioritize getting in touch with applicants as soon as a decision is made on their candidacy.
8) Never leave anyone hanging
The above suggestion also means that you can't just leave people guessing as to next steps and expect them to take the hint, The Balance Careers noted. Candidates don't want to feel as though they've been "ghosted," and it would be unprofessional for that to be the case.