6 keys to improve your job search during COVID
12/23/2020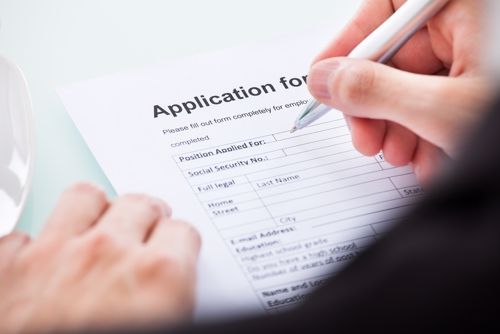 Millions of Americans have lost their jobs in the past several months. With them, they've also lost their benefits and income. That means more people are looking for just about any kind of work they can find, while still trying to get back on their chosen career paths. That's not always easy, especially in a highly competitive market, and it's something job seekers will certainly have to adjust to.
The following tips should help you do just that, and ensure you have more success as your search progresses in the weeks and months ahead:
1) Expect longer waits
First and foremost, if you're accustomed to hearing back from a hiring manager relatively quickly, you're going to have to adjust those expectations, according to George Williams College. Again, this is a job market currently flooded with candidates, and just about any job posting is going to garner a lot of interest. You can't get frustrated when you don't hear back from a company quickly.
2) Apply to more positions — but not willy-nilly
Because of increased competition, your odds of getting any single job you apply for are reduced, but that doesn't mean you should spend hours each day applying for all kinds of positions, George Williams College said. If you apply to every job under the sun, that's going to waste a lot of your time. In short, you need to strike the right balance between quantity of jobs applied for and the quality of those positions.
3) Find ways to keep yourself happy and healthy
A job search can be frustrating in even the best of times, but these days, those problems are going to be more prominent, according to a Forbes interview with Emilie Aries of Bossed Up. For that reason, pace yourself and try to avoid being stressed out about rejections, slowdowns and hiccups. A lot of this is outside your control, and especially around the holidays, you can probably find something more positive to focus on instead of those stressors.
4) Don't get down on yourself
Along similar lines, it's not really a reflection on you as a person or a professional if you're having trouble finding work these days, so you can't let yourself be discouraged, Aries cautioned. In a lot of ways, you are like millions of others who are struggling in this way right now, and keeping a positive attitude will be key to future success.
5) Network, network, network
When you're looking for work, some of your best leads and options will likely come not from finding a job listing and applying, but rather through referrals and recommendations from people you know, according to the University of Utah. Your network is likely made up of a lot of people who will go to bat for you, so lean on them for advice and leads.
6) Make sure you're following up
You can't just send one email to a hiring manager and expect to hear back one way or the other, the University of Utah added. Instead of waiting on pins and needles for a response, you can proactively reach out again if you've been waiting a while.