6 items for your resume checklist
3/17/2020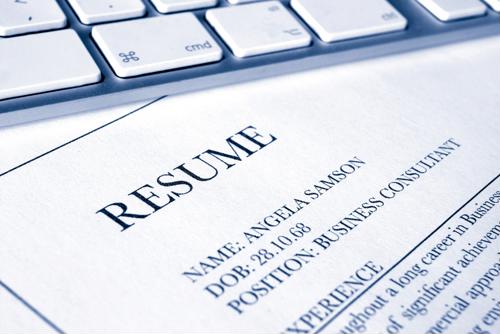 When you're preparing to look for a new job, it behooves you to do all you can to ensure your resume will stand out from the crowd. With new listings often getting dozens of responses, there's a lot of competition, and you need to put yourself at the front of the pack with an attention-grabbing document.
The following tips should make any hiring manager sit up and take immediate notice of your qualifications:
1) Comb the listing for keywords
Every job listing you reply to has a number of important words or phrases in them that highlight just what the company is looking for, and you need to make sure you use similar language when discussing your qualifications, according to Career Sidekick. Simply put, when hiring managers see their own words repeated back to them, albeit subtly, they are more likely to see you as being a standout candidate.
2) Make sure your dates line up
While you certainly don't need to list every job and position you've ever held (only those relevant to the new position should be added), you do need to make sure the dates of those you do list are accurate, Career Sidekick added. For instance, a simple mistake such as saying you graduated from college in 2011 instead of 2012 might just be a typo, but it's a sloppy mistake that could potentially lead you to lose out on an interview opportunity.
3) Use standard fonts and typefaces
Sometimes, in an effort to stand out, people go a bit overboard and use fonts and typefaces in their documents that eventually come off as being unprofessional, according to Resume Coach. That includes using larger or smaller type than normal - stick with 12-point - or quirky fonts - use Times New Roman, Arial or Helvetica. In addition, they may unnecessarily bold or italicize random words, and that's something you should try to avoid as well.
4) Change the wording so it's more specific to each job
While you may have a standard, boilerplate resume ready to go, you need to make sure it's specially tailored to each listing, Resume Coach noted. That way, you're not asking hiring managers to read anything that's incompatible or irrelevant, and only showing off the experience that makes you the most qualified of anyone for the job at hand.
5) Format everything properly and consistently
When you're dividing your work experience and other information into sections on your resume, make sure the headings, indentations, itemized lists and so on are all consistent throughout, according to the University of Scranton. Switching back and forth between, say, bullet points and numbered lists comes off as confusing, and there's really no need to do it.
6) Make yourself easy to reach
It should go without saying, but you should definitely list every possible way to reach you at the top of the document, the University of Scranton warned. Home and cell phone numbers, email addresses, social media pages and more will help ensure that if a hiring manager who wants to reach you can do so.