6 job search tips as the pandemic continues
9/23/2020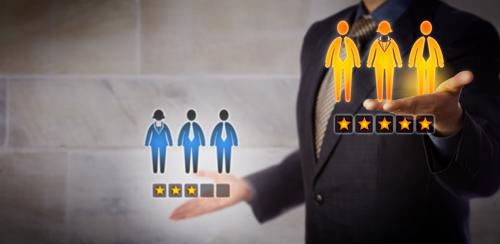 Millions of people have lost their jobs in the past several months, driven by the economic downturn that accompanied the novel coronavirus pandemic. That means you, like many others, may be looking for work at a time when you might think there aren't many companies hiring.
However, there are some industries that remain quite strong on the hiring front and are looking for workers with diverse skill sets. How can you connect with them more effectively? The following tips should help:
1) Look outside your specific industry
Some industries were hit harder than others and you and many of your friends in the sector might be out of work, all vying for the same relatively small number of listings, according to PBS. However, if you worked in media, for instance, it's important to realize that communication skills are highly in-demand regardless of the industry. Branching out to other options that fit your skills, but aren't exactly what you're used to, could be a great path forward.
2) Change up your LinkedIn profile and resume
Along similar lines, it may be wise to make sure the documentation you use in getting a job (resume, cover letter, social media profiles, etc.) is more generalized to appeal to a broader range of prospective employers, PBS added. That way, you can look for work in a number of different sectors without having to constantly shift how you present yourself.
3) Be strategic about applying
Sometimes it can be tempting to cast a wide net, just to find any kind of work you can in these trying times — but that might not be a good idea, according to personal finance expert Roger Ma, writing for Forbes. Instead, you might want to hyper-focus on a smaller number of opportunities to make sure you can put your best foot forward with each one.
4) Ramp up your networking
Now is certainly the time to reach out to anyone you may know in your industry (or others) that could know of good opportunities for you, Ma advised. In fact, there may be listings that haven't even been made public yet, so you can get your foot in the door early and really knock a hiring manager's socks off.
5) Brush up on video interview skills
Because the pandemic is expected to persist for months or more into the future, you need to get yourself accustomed to taking video interviews, according to Collegiate Parent. Just as you might work on things like eye contact, posture and body language before an in-person interview, there's an art to coming across well via video chat, and you may have to put in some practice to master it.
6) Put in the work
Just as you would with a job search at any other time, you should understand that this isn't an overnight process and you will often get out of these efforts only as much as you put into them, Collegiate Parent said. As such, be prepared to work hard (but not too hard, to avoid burnout) and try not to get frustrated if things don't work out right away.