5 ways to improve your job search during the holidays
9/29/2020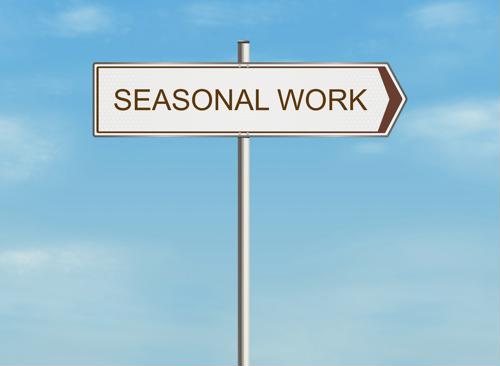 Millions of Americans have lost their jobs in recent months and have been on the lookout for new opportunities ever since. With the holidays coming up, things can certainly be a mixed bag. Many companies discontinue hiring efforts in the last several weeks of the year, and others put on a full-court press to find talent that can help them meet holiday demand.
How can you kick your search into high gear despite the potential challenges that come at the end of the year? The following suggestions should help:
1) Remember seasonal jobs are a great way to bridge the gap
While you may not be looking for a job in a retail store or warehouse for the long term, the extra money that comes with such work at this time of year can help you make ends meet, according to TopResume. Even a part-time job doing some of this work can be a great opportunity, and potentially allow for some networking to help you pivot once the new years begins.
2) Don't stop looking in your chosen field
Obviously, having a seasonal job should not deter you from trying to reach your career goals in the long run, and you should continue to try to cultivate opportunities throughout the holiday season, TopResume noted. That could be as simple as actively working on improving your LinkedIn page or staying in touch with past colleagues. You could also continue applying to whatever listings appeal to you, as well.
3) Networking has a built-in ice breaker
When you're reaching out to friends and family during the holiday season, whether it's just to catch up or to make plans, you can also casually slip your job search into the conversation to gauge whether they know of any opportunities, according to Job Hunt. You never know what that kind of conversation can lead to, and even if you don't learn about any job openings, you at least got to exchange well wishes with someone who's important to you.
4) Stay ready for the new year
The reason many companies stop hiring at this time of year is because they're laying the groundwork for a successful new year, Job Hunt advised. What that means for you is clear: There will be more opportunities again if you just wait a few weeks. Whether you take that seasonal position or you don't, you can still prep for applying to those listings by getting your resume and cover letter in order.
5) Focus on the good things
Especially if you're spending the holidays without having a firm job on your chosen career path lined up, there is likely plenty to be thankful for and happy about as the holidays arrive, according to The Business Journals. The more you can do to put yourself in the right head space so you can enjoy this joyful time of year, the better off you are likely to be when it comes to hitting the ground running in 2021.