4 fresh ways to connect with passive job seekers
10/5/2021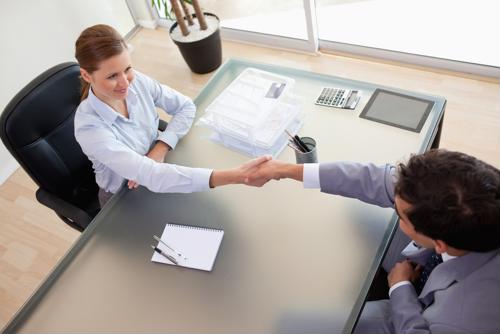 There are two types of job seekers on the market: active and passive. Active candidates go out and hunt for what they want, applying for jobs and engaging with recruiters. Passive candidates, on the other hand, tend to have roles they're generally OK with, but would be open to a new opportunity if one came along.
Naturally, it's more difficult to connect with workers who aren't actively engaging the hiring market. That doesn't mean they're beyond your reach, however — it just means you'll have to get creative about how you approach and attract them.
Here are a few fresh ways to turn a passive job seeker's head:
1) Make sure your brand grabs their attention
Remember that passive job seekers aren't scouring the market for opportunities that match their background and goals. Instead, they're waiting for something to grab their attention — so make sure your brand does just that. According to SHRM, there are plenty of ways to build your employment brand, from sponsoring community events to applying for awards that showcase your dedication to worker well-being.
Of course, these activities don't just make you appealing to passive candidates. You'll also be more visible to active job hunters, and you may even increase your odds of retaining current employees.
2) Be open to a chat
Another way to connect with passive job seekers is to genuinely connect. This often means engaging with them on social media. For example, if someone leaves a comment on one of your posts asking about an open position or expressing curiosity about your brand, start thinking of them as a lead. That way, you'll approach the situation from a recruitment marketing standpoint, which will prepare you to nurture that lead whenever possible.
3) Think differently about benefits
You already know that benefits are a big deal on the hiring market, but they're even more important when it comes to passive job seekers. These candidates already have a position they're content with, so it's your job to convince them that what you can offer is even better — and your benefits are a great chance to do that. For example, according to Forbes, you could highlight opportunities offered by your business that competitors can't match.
4) Consider reaching out
If you really want to turn a passive lead into an active one, it may be on you to take the first step. This is where a note-taking system or lead database comes in handy.
When you notice someone taking interest in your open positions or recruitment marketing but failing to actually engage, take note of their name or social media handle. If they continue to explore and engage with your brand, consider reaching out and offering them a chance to apply. Word this carefully — you're not guaranteeing them a job or even an interview, after all — but make sure to express your eagerness to see their application. Sometimes, this type of solicitation makes workers feel valuable, which can encourage them to pursue a position with you.