9 ways to make business communications less stressful
10/18/2021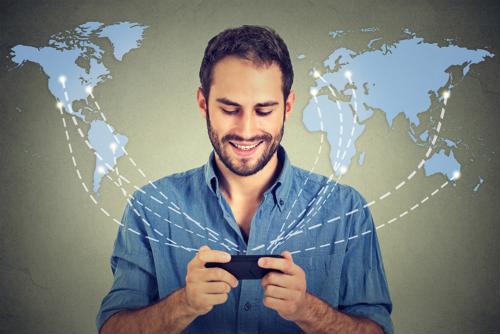 Is business communication making you want to tear your hair out? You're not alone. Often, communicating in the professional world is high-stakes, stressful and even confusing. To put things back on track and make sure your messages are simple, clear, powerful and persuasive, there are a few things you can start doing today.
Here are nine ways to make business communications more effective, no matter where or how they take place.
1) Use instant messaging technology
Instant messaging keeps people connected no matter where they are. It also creates a channel for less formal, more immediate communication than email — and it has less chance of getting lost than a message sent to an already crowded inbox.
2) Manage paper trails
Paper trails used to be, well, paper — but those days are almost gone. Instead, it's important to create digital paper trails, which means cutting out any unofficial communication channels where tasks, questions or directions could be lost from the record.
3) Adopt (or adapt) the desk visit
According to Chron, it can be helpful to make desk visits part of your communication style. However, if you have a hybrid or remote workforce, that's not always easy (or even possible). Luckily, you can adapt the desk visit by using quick check-in emails or brief digital chats.
4) Keep your digital door open
Another tip from Chron recommends the open door policy that, naturally, made more sense when everyone had office doors to leave open. You can adapt this policy to the digital work-world too — for example, by hosting a personal video conferencing room where employees can schedule time with you when necessary.
5) Tell stories
Communication isn't all about facts. If you want people to remember your message, no matter what it may be, integrate a little storytelling into your updates or requests. This helps engage workers and start real conversations.
6) Encourage note-taking
Note-taking can be a shared affair. For example, encourage teams to keep a shared document where everyone puts their notes during meetings or talks — that way, if one person misses a detail, someone else will have written it down.
7) Don't lean too heavily on visual aids
If you're cutting visual aids out of communication, you're in good company, according to Entrepreneur. Steve Jobs of Apple and Sheryl Sandberg of Facebook both banned overused presentation tools from their communications — and you can, too. Just remember that not all people learn or absorb information in the same way, so don't rely on verbal messaging alone.
8) Record when possible
Also according to Entrepreneur, it's smart to get in the habit of recording your meetings. This gives you the chance to share your insights with anyone who wasn't present, but it also allows you to review exactly what was said whenever necessary.
9) Choose recipients wisely
Not every message needs to be sent to every member of a team or department. Often, business communication can be greatly improved by streamlining and simplifying it — so ask yourself who really needs this info before hitting that "CC" button.