7 tips to give job seekers the best interview experience possible
10/27/2021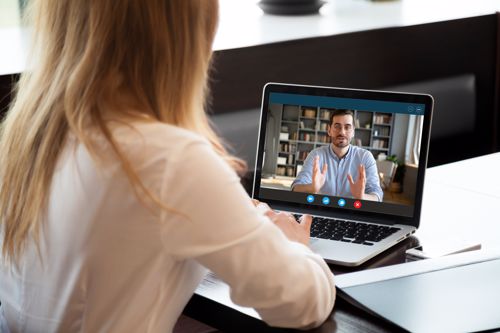 In the time of the "Great Resignation," the hiring process has never been so important. According to the U.S. Bureau of Labor Statistics, the 10.4 million jobs available in August were just a short decline from the high set in July.
Of course, at the heart of the process lies the interview. To give candidates the best possible interview experience, here are a few key tips that companies should consider.
1. Always come prepared
Nobody likes to come to an interview only to realize their interviewer hasn't even read their resume. Prepare as best as you can to demonstrate your company's professionalism by reading a candidate's resume or cover letter thoroughly. Come to the interview with specific, targeted questions about their respective experience.
2. Ask open-ended questions rather than "yes-no" questions
By leaving your questions open-ended, you give your candidate an opportunity to discuss their experiences in context. They also allow candidates to demonstrate instances in which they used their abilities or solved a problem. More so, you let your interviewee do the talking.
3. Keep an open mind
Resumes, after all, are only a document. They aren't a life story. Get to know your candidate both personally and professionally with appropriate questions to gauge their fitness for the job and the company altogether. Fitting into the company culture isn't everything, but it is worth factoring into the interview.
4. Set a goal for the interview
What are you looking for in a candidate? How close to the job description does a candidate need to be? Which skills or qualifications are you looking for and which ones can you do without? This allows you to keep a checklist of a candidate's fitness while also permitting you to have some flexibility.
5. Provide a transparent rundown of what the candidate can expect
Interviews often blindside candidates on purpose. But in a time at which 41% of the global workforce is considering leaving their job, according to a recent Microsoft survey, employers can't afford to scare away candidates.
Reassure your candidates that their best interests are in mind by giving them a rundown of the interview process and what may be expected of them moving forward. Let them know the types of questions you may ask, but don't give them away ahead of time.
6. Be an active listener and avoid looking distracted
Especially in a hybrid work environment, companies are increasingly opting for virtual interviews rather than traditional face-to-face interaction. It's important to not just listen to your interviewee, but to actively listen for points of interest that could introduce a tangential line of questioning.
If you're distracted by your phone, email or other devices during the interview, you reflect poorly on the company. Show your interviewee the same respect you would expect from them.
7. Don't neglect the post-interview process
After you wrap up the interview, synthesize your notes and compare with any colleagues. The University of Maryland recommends sending follow-up emails to your candidate within 24 hours.
Thank them for their time, remind them of the next steps in the process and update them down the line of any developments.