7 benefits you can offer to standout in the job market
11/8/2021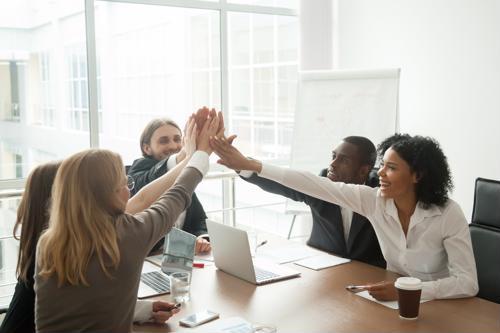 Offering benefits to your employees is the simplest way to demonstrate your investment in their overall well-being. It is vital to consider implementing different perks that can not only draw in potential talent, but also retain employees in the long run. The market is hot right now, which means it's even more beneficial to flaunt the company perks you're able to provide so you can attract potential candidates before your competitors get to them first.

We've compiled a list of seven potential benefits your company can offer to stand out in the job market:

1. An enjoyable office environment
Creating a fun and caring office environment is a simple way to boost employee morale and productivity. This can include ideas such as regular office parties, casual Fridays or even allowing pets in the office. These simple changes can bring comfort to employees, while simultaneously boosting morale.
2. Proper health and wellness
According to research from UMass Lowell, job stress is attributed to a loss of more than $300 billion a year for American companies and is responsible for 40% of job turnover. It is crucial to take care of your employees properly to minimize the burden that health care costs, absenteeism and poor productivity causes your company. Paying close attention to the health and wellness of employees is a decisive way to attract and retain talent.
3. Performance bonuses
Great employees can be encouraged by monetary rewards outside of their usual pay range. Offering additional compensation for quality work reassures employees that they are doing a good job and are essential to the team.
4. Family perks
Offering family-friendly benefits is a great way to stand out amongst competitors as these perks are becoming increasingly favorable to younger employees. While there are already the federal Family and Medical Leave Act and different state mandates in place, it has been recorded in an employee benefits survey by the Society for Human Resource Management that 1 in 5 organizations offer family leave beyond that. This trend is only expected to increase as companies continue to hire a younger workforce.
5. Employee discounts and rewards
Employee purchase programs can be a very beneficial way to support your workers, as they are low to no-cost for managers but of high value to employees.This perk can be less burdensome to offer, but still provides companies with convenient incentives for employees to stick around long-term.
6. Paid sick days
The Pew Research center indicates around 33.6 million people do not have access to paid sick leave, which accounts for about 24% of the U.S. workforce and specifically affects people on the lower end of wage distribution. However, offering paid sick days to employees is more important than ever. This decision could not only motivate employees but also save the company money in the long run from reduced absences or the minimal spread of any flu-like illnesses.
7. Employee Development Plans
When examining different job offers, a majority of candidates take into consideration the professional development aspect of the role. These perks can include a mentor program, tuition reimbursement, or even access to tools like an office library. The younger workforce, especially, value the opportunity to learn and grow in their industry. Employee development programs are also valuable for company growth as they not only attract talent but develop talent in-house as well.
It is necessary to consider the benefits your company is able and willing to offer, acknowledging just how critical these ideas are to attracting and retaining new employees. The right benefits can be the difference between drawing in potential talent or losing them to competitors. Being an organization that cares about its employees alone, can help your company stand out in the job market. However, it's also important to continuously demonstrate that interest to keep employee morale high and employee turnover low.