10 ideas for celebrating staff remotely this holiday season
11/12/2021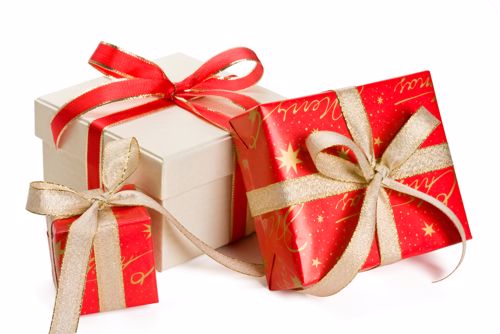 Despite the many benefits to productivity and well-being, working remotely still has its challenges. Face-to-face meetings, office parties and hangouts are few and far between.
But with 35% of employees now working remotely, according to Quantum Workplace, a return to the office doesn't seem likely. With the holidays around the corner, businesses are left to wonder what they can do to celebrate with their employees. Here are 10 ideas to help you celebrate staff remotely during the holiday season.
1. Throw a remote holiday party
A staple of any workplace is the annual holiday party. Often, it's the most fun and celebrated piece of office culture. Even at home, however, you can still throw a party for your workers. Set up a date and time and invite the whole workforce to a virtual hangout. Everyone can decorate at home, set up festive backgrounds and get their fill of good holiday cheer. You can even have a pet party, too. Invite employees to share their pets during the first few minutes of the call. Staff can show off their furry friends with co-workers for a little extra holiday fun.
2. Go on a virtual scavenger hunt
Through Let's Roam, you can organize employees into teams to see who can make their way through a virtual scavenger hunt the fastest. Not only will workers have fun virtually hunting around a city, they'll be part of a great team-building exercise.
3. Organize a secret gift exchange
Gift exchanges are often the biggest part of the holiday season. No matter your holiday, secret gift exchanges can bring staff together — even remotely.
4. Hold a holiday movie watch party
Who doesn't love a good holiday movie? Bring staff together by arranging a watch party of some holiday classics. There are plenty of services available that let you host watch parties, according to PCMag. Hold a vote to decide the movie and invite everyone to watch together at the same time.
5. Play holiday-themed games online
Organize an event where staff are invited to play games together. Outback's holiday-themed team-building game is a great way to bring workers together for a festive exercise. Other sites include trivia quizzes, escape rooms and murder mysteries — all fun ways to work together as a team.
6. Explore a new city on Woyago
Remote working can have its challenges, but there are still ways for employees to explore new places together. Through Woyago, you can organize a virtual tour through a city of your choice all over the world. While experiencing new places and cultures, you can also build camaraderie with your staff.
7. Send a holiday-themed gift box
There are many ways to send appreciation to your staff, but none are as fun or effective as a gift box. Holiday-themed boxes often have plenty of fun things and snacks for employees to enjoy throughout the workday.
8. Conduct a virtual paint and sip
Paint and sips can be a fun and engaging way to build company culture. Send your staff a festive paint-by-number kit and a drink voucher so they can order a bottle of wine for delivery. You can paint together virtually and share your artwork for a good laugh.
9. Host a virtual year-end award ceremony
There's no better way to appreciate your staff than to recognize their achievements. Host a virtual award ceremony where you can hand out lighthearted awards to your staff. After the winners are announced, you can send trophies to their homes. Each winner can give a brief acceptance speech and receive a little piece of instant gratification.
10. Hire a virtual mixologist
Send your staff ingredients to some fancy cocktails and hire a mixologist to teach everyone how to make them. Everybody can follow along as the mixologist takes them step-by-step through the process. Not only is it fun and interactive, everybody learns how to make a cool new cocktail at home.