6 ways to attract and retain seasonal employees
11/22/2021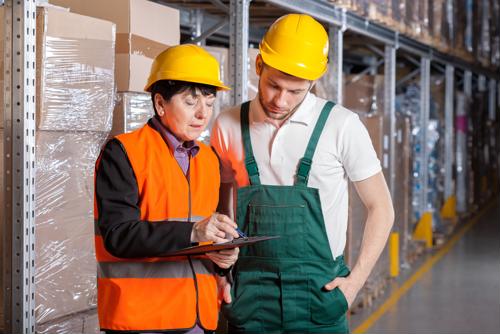 As the holiday season continues to ramp up, many organizations are focusing on hiring seasonal employees. This seasonal employment usually involves temporary work to meet an organization's needs during specific times of the year. Not only has the competition for talent been tough throughout ongoing labor shortages, but a record number of employees have been quitting their jobs as worker demands continue to grow. According to data released by the U.S. Bureau of Labor Statistics (BLS), 2.9% of the workforce quit their jobs in August, the highest percentage ever reported by the BLS. As the talent shortage continues and workers demand better pay and improved working conditions, businesses are finding it more crucial than ever to encourage and maintain their seasonal employees. Here are six strategies you can use to attract and retain your holiday talent.
Strategies for retaining seasonal employees
1) Recruitment is key
Being selective about who you hire is essential to finding the best candidates for the job. Recruiting seasonal employees does not simply mean posting ads online, but rather utilizing the right platform to help you find talent. Consider what industry you are in and what seasons require extra assistance to find and implement the most efficient platform for your business. It is also beneficial to cast a wider recruiting net to increase response rate and applicant volume throughout this process.
2) Appreciation goes a long way
Treating seasonal employees similarly to full-time workers and viewing them as long-term assets is fundamental. More than treating them with respect, they should also receive proper training to ensure they can fully execute their responsibilities. Employees are much more likely to return if their experience with the organization is positive.
3) Offer competitive pay
In an ongoing talent shortage, it will be valuable to offer competitive compensation and benefits to potential seasonal hires. This is a useful way to give your organization an edge on the competition, which can be further helped by considering performance or attendance bonuses for continued encouragement.
4) Consider flexible scheduling
As worker demands grow, an important benefit to offer seasonal talent is flexible scheduling. While this may not be possible in every situation, a Flexjob annual survey from 2019 reports that 69% of respondents consider flexible work options the most important factor when evaluating a job prospect.
5) Offer incentives to return
Utilizing tactics such as higher wages, more responsibility or company perks can be a great way to ensure that seasonal employees continue to come back each year. This idea is paramount as these workers have already received training and employee turnover costs organizations money.
6) Stay in touch off-season
A valuable way for organizations to retain seasonal employees involves keeping the lines of communication open year-round. Not only does this make employees feel appreciated and seen, but it's a good indication that the company is interested in continued collaboration.
Amid a talent shortage, organizations are more focused than ever on recruiting and retaining seasonal employees. It's essential to implement time and resources to properly incorporate new hires into the organization so they continue to come back year after year.