8 ways to improve job search time management
2/19/2021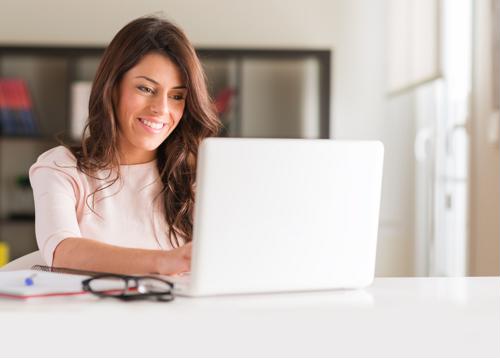 With today's technology, if you're still devoting 40 hours a week to your job search, you're just not managing your time as effectively as you reasonably should, and it's time to tighten things up.
What can you do to improve your job search time management? Read on to find out:
1) Set a schedule — and stick to it
First and foremost, your time is valuable and you should not be devoting too much of it specifically to looking for work and applying to open positions, according to Remote Bliss. Set aside time to do those things every day, certainly, but don't make it your 9-to-5. Otherwise, you'll burn yourself out.
2) Know what your goals are for any given week
On Monday morning, it would be a good idea to figure out what you want to tackle in the week ahead, Remote Bliss added. Sit down, make a checklist and just go through each line item for the remainder of the week. You should know what you want to achieve — and what you have time for within your current schedule.
3) Stay focused
A great way to waste time during a job search (or any other work, for that matter) is to find yourself distracted by having the TV on in the background or scrolling through social media, Remote Bliss further noted. Set all those distractions aside and focus on the task at hand to get through everything a little more quickly.
4) Reach out to people in your network
Want to save time on your job search? Talking with family, friends, colleagues and others in your network means they can do some of that work for you, according to The Muse. Let them know you're looking for a new opportunity and they will probably be happy to keep an ear to the ground for you.
5) Update your resume but keep it flexible
At the start of your job search, it's important to make sure everything on your resume (and cover letter) reflect the latest and greatest in your professional accomplishments, The Muse recommended. However, you should also make those changes in such a way that you can easily rearrange things as needed to better fit any job to which you apply.
6) Keep track of pertinent info in a separate spreadsheet
One of the big headaches of any job search is remembering who you've contacted and what the status of any particular job you've applied for may be, according to The Balance Careers. Put all that information — what you applied for, who you contacted, when you did so, etc. — in a spreadsheet so you know when to check back.
7) Sign up for alerts
Another great way to get the jobs to come to you: Sign up for alerts that even vaguely apply to your skills, The Balance Careers said. That way, you can sift through your options without combing every job site under the sun.
8) Don't just apply for everything you're qualified for
That said, you shouldn't just apply to every opportunity, The Balance Careers cautioned. There are plenty of jobs you could work that you wouldn't be passionate about, so going to the trouble of writing a cover letter, rearranging your resume and so on would ultimately be a waste of time.