The 8 do's and don'ts of a phone interview
5/5/2021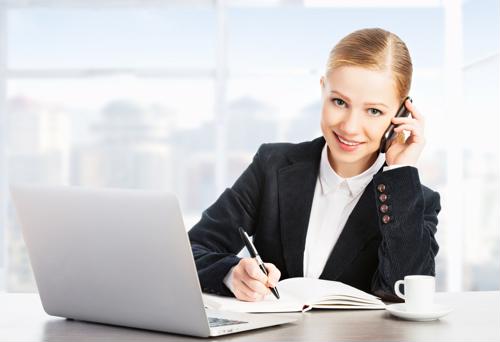 Especially throughout the coronavirus pandemic, phone interviews became a great way for companies to get to know candidates for various job openings without having to actually "meet" them via video chat first. Like a lot of things that became a "new normal" under COVID, it seems that phone interviews may figure more prominently into hiring processes going forward, specifically because of how useful companies found them.
The following tips will help you put your best foot forward in this kind of interview:
Do: Take it someplace quiet with great reception
Obviously, you want everything in your interview to reflect as well on you as possible, and that starts with the location where you take the call, according to My Perfect Resume. Find a quiet spot in your home where you get full bars on your phone, and set up shop.
Don't: Forget to charge your battery
You don't want to have a situation where your phone dies in the middle of your interview, or you're worrying as your battery approaches 0%, My Perfect Resume added. Instead, make sure you charge your phone a few hours before the interview, and set a reminder at the appropriate time to ensure you follow through.
Do: Have a way take notes
Ideally, you won't be holding the phone to your ear during the interview, because you need to be able to take notes, My Perfect Resume further advised. Whether you're using a pen and paper or typing on a laptop, it's better to go with headphones so your hands are free.
Don't: Use speakerphone
On the other hand, you may be tempted to just put the call on speakerphone, but this is a bad idea for a few reasons, according to The Balance Careers. First, the people on the other end may hear more than you want them to. Second, it reduces the quality of the sound on both ends. Third, it comes across as discourteous and unprofessional. So don't do it.
Do: Ask about next steps
Typically, when you talk to a hiring manager over the phone, it's a kind of "interview before the actual interview" and that means there's more to come, The Balance Careers said. As such, you should feel comfortable asking what would come next in the process, without worrying that you're being presumptuous.
Don't: Be afraid to ask people to repeat themselves
Everyone on a phone call understands that connections aren't always super-reliable and that audio quality varies widely, The Balance Careers noted. Feel free to ask someone to repeat something they just said, simply to make sure you're all on the same page.
Don't: Go in unprepared
Just because it's a phone interview that seems less formal than an actual sit-down meeting, that doesn't mean you shouldn't learn as much about the company and position as you can before it starts, according to The Muse. Spend a few hours beforehand on this task, and you'll be in great shape.
Do: Listen carefully
Finally, when you're on a phone interview, it can be tempting to multitask, but of course you should avoid doing this, The Muse recommended. Either close your computer entirely or exit out of your email, social media and other distractions so you can focus on the interview.