9 things to know about following up after an interview
5/6/2021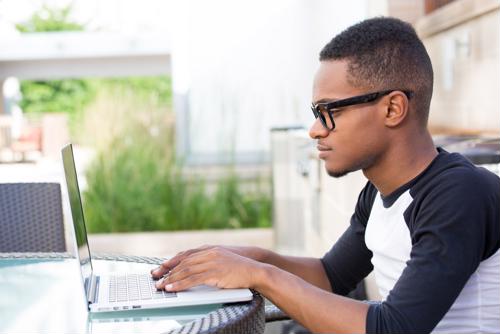 When you complete a job interview, you might think all that's left to do is hear back from a hiring manager about possible next steps, or whether you got the job. However, that's not actually the case, because there is an intermediate action you, as the interviewee, should take: writing a follow-up email.
It doesn't have to be long or highly involved, but this kind of message helps you hammer home the key points you want the recipient to take away. We have some tips to help you here:
1) Say thanks
First and foremost, you should thank your interviewer for taking the time to meet with you, according to Zippia. This sets the right tone for the rest of your message, and is therefore highly important.
2) Reiterate your interest
Sometimes, you'll go through an interview and think, "Oh, that job actually isn't for me," but if not, you should certainly say again how excited you are at the prospect of working there, Zippia said. You want to establish that you're enthusiastic about the position, the company and more.
3) Include some extra details
If there's anything in the interview that stood out to you as being particularly intriguing or which piqued your interest about the company, be sure to include those details, Zippia advised. By doing so, you're showing how truly engaged you were throughout the interview, and now going forward.
4) Inquire about the timeline
When you're following up, you should try to get more information about the overall hiring plans for this role, according to The Muse. Feel free to ask when you can expect to hear back, how long they expect the entire process to take and so on.
5) Clarify anything you don't feel great about
When you're speaking extemporaneously in an interview, you can sometimes misspeak or answer a surprising question in a way you didn't like, so it's time to correct the record, The Muse recommended. The follow-up email is a great way to clarify and correct anything you said that you think might not reflect that well on you.
6) Ask about next steps
Finally, as for the content of the message itself, you should ask what (if anything) else they might need from you, The Muse noted. That way, you can perhaps coordinate on times for a second interview or send any other documents you may have discussed.
7) Send it relatively soon
Unless you interview late on a Friday afternoon, it's a good idea to send your follow-up message within 24 hours or so, according to LiveCareer. The sooner the better, though, so make sure this is at the top of your to-do list when you get home.
8) Don't write a novel
This message shouldn't be more than a few paragraphs at most, LiveCareer added. Make sure you're conveying what you want to convey without going on at length. Hiring managers will appreciate the brevity.
9) Wait a few days to send a second follow-up
If you send a follow-up email and don't hear back immediately, that's not a big deal, so you shouldn't pester hiring managers unless a handful of days have passed without further contact, LiveCareer cautioned. Your second follow-up shouldn't be demanding or anything, just quickly asking whether you're still on the same page and being considered for the role.