6 ways all businesses can retain their best employees
5/11/2021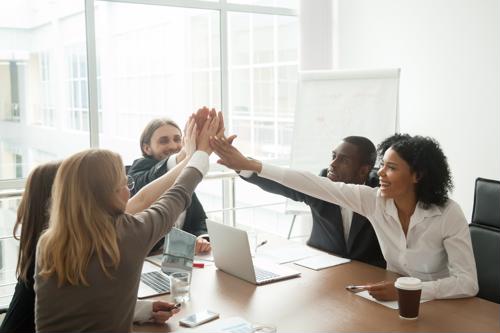 As the pandemic winds down, more companies in a number of industries are finding it difficult to fill open positions — and to retain the talent they already have. After all, if competition for talent is on the rise, the power is in workers' hands. That doesn't have to be a bad thing for your company, because if you are employee-focused and highly cognizant of their wants and needs, you can easily position yourself as an industry leader.
How do you do that? It may only take a few tweaks to your current operations, including the following:
1) Treat everyone with respect
First and foremost, your workers want to feel as though they're something more than a cog in your organization's machine, and your effort on this front begins with basic respect, according to the Harvard Business Review. Treat employees like adults and keep in mind that they're professionals you hired because they impressed you. That basic level of understanding will create a baseline upon which all interaction should be judged.
2) Improve salary and benefits offerings — plus more perks
Workers will always feel they could be compensated just a little bit better, and in many cases, they're right, the Harvard Business Review said. Especially with competition heating up, now is the time to offer raises, provide more and/or better benefits, and boost perks like profit sharing, flexible scheduling and so on.
3) Get everyone on the same page, and keep them there
When you hire someone, they will go through an orientation process designed to acclimate them to your workplace culture, according to Paycor. However, if your orientation process isn't ideal, or if you don't do more on a regular basis to keep employees aligned with the culture you're striving to achieve, there can be a disconnect. Now is the time to revisit these efforts to determine whether you're getting the most out of them.
4) Recognize and reward great work
For some companies, rewarding employees for knocking a project out of the park or having a great quarter doesn't seem to make sense; that's what they're hired for, after all, Paycor noted. But the opposite is true: You certainly expect hard work at all times, but you need to provide positive reinforcement when that happens. Whether it's public recognition, a financial reward or both, this is a great practice.
5) Give people the opportunity to advance
People may be more interested in looking for greener pastures if they feel they're not getting the chance to move up in the company, according to CRM.org. As such, promoting from within should almost always be your first preference. Indeed, no one understands your company like the people you already employ.
6) Don't work them too hard
Finally, you need to be highly cognizant of worker burnout on an ongoing basis, because that is often a leading cause of people resigning their positions, CRM.org further recommended. Instead of "cracking the whip" month after month, give your employees extra slack and encourage them to take time off when they feel like it's warranted.