4 ideas for recruiting recent college grads
7/30/2021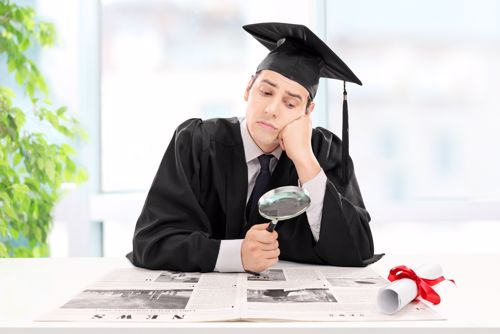 This is the time of year when the job market is being flooded with recent college graduates who are looking to land their first "real world" positions. Whether it's something to tide them over until they can pursue their true passion, or an entry-level position on a path to their dream career, your company should always be interested in hiring recent grads, especially if you work in an industry that has seen some hiring shortfalls of late.
The question is, how do you connect with these young people both this summer and for many years to come? The right approach can set you up for long-term success and allow you to generate some strong positive word of mouth among young people, as well as a company culture of embracing these newly minted professionals. The following tips should help you do just that:
1) Connect with the schools
First and foremost, it's a good idea to build relationships with all relevant educational institutions in your area so that you can count on a steady flow of people who already know your company and industry, according to Convey IQ. How you proceed with these relationships, perhaps by doing occasional visits to relevant classes or hosting field trips to your site, can help set your positive reputation with school and students alike. That means you will need to come up with a solid curriculum and utilize all the right people from your organization to make the proper introductions — and start positioning yourself as a great career choice.
2) Put a special page on your website
You may have a "Careers" page on your site, but having one that specifically targets recent graduates could be a differentiating factor, Convey IQ advised. That way, these would-be workers know that there are job listings specifically tailored to the entry level, and you can link to it directly when posting on social media, job listing sites and more. It's just another way of saying you're excited to welcome these new people to the fold.
3) Be willing to train
Especially if your industry requires a particular set of skills that not all recent college grads might have, it can be a good idea to advertise that you will train for any open position you list for these entry-level workers, according to LinkedIn. As a result, even if young people aren't totally confident in their ability to do the jobs you offer, they can feel good knowing you'll give them all the tools they need to succeed.
4) Play the long game
If you are successful in setting up your relationships with high schools, vocational schools, colleges and universities in your area, it may also be possible to start connecting with would-be hires before they even graduate, according to the National Association of Colleges and Employers. If there's someone who seems particularly engaged with your company or wider industry, comes highly recommended by teachers or professors, or otherwise stands out from the crowd, you might want to offer them an internship over a school break with an eye toward hiring them once they graduate.