5 ways to target young people for your business
7/30/2021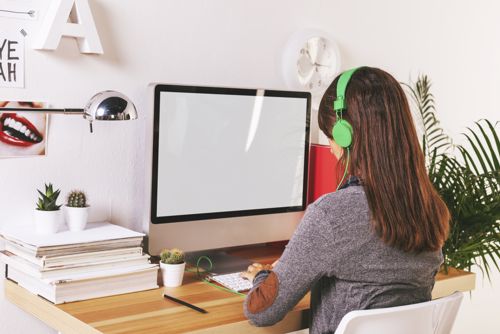 Businesses large and small are currently scrambling to fill the positions they've been able to open in recent months, following the belt-tightening that came with the novel coronavirus pandemic. As a result, one of the ways in which companies are branching out is by being more aggressive in bringing young people aboard.
Not only do these workers provide more get-up-and-go, they may also be more likely to stick with your company for years — as long as you have what it takes to attract and retain them. The following tips should help you do just that:
1) Think about the work environment
Depending on the type of company you run, you may have some options to improve the actual workspace your employees arrive to every day, according to Cloud Friday. Basic changes like free coffee or snacks, places where employees can work if they feel like they need to get up from their desks for a change of scenery and so on can all be appealing to millennials and Gen Zers.
2) Build flexibility into your roles
Likewise, you might want to be a little more accommodating when it comes to when employees come into work — or whether they do at all, Cloud Friday added. If the pandemic taught us nothing else, the message that work-from-home options are always appreciated should have come across loud and clear. Younger workers in particular may feel this helps improve their work-life balance.
3) Help them think long-term with training and advancement opportunities
For most of their working lives, many millennials and zoomers may not have felt they were on particularly stable ground in terms of employment, and you should make it clear that this won't be the case with your company, according to All Business. Providing them the opportunity to improve their skills (including paying for continuing education), and advance within your organization can make a big difference when it comes to attracting and retaining young talent.
4) Figure out what they want from an employer
As it stands right now, you likely have a number of young employees, and you should talk to them to better understand their peers, All Business noted. Get your less tenured employees together and ask them to be honest about what they like about their jobs, what they don't like, and what they would change if they could. That could provide a lot of actionable insight into the ways you can be more appealing as an employer.
5) Implement technology wherever it's possible
As you well know, young people today tend to be extremely tech-savvy, and with that in mind, anything your company does that is still reliant on manual processes may need to be updated, according to the Young Entrepreneur Council. If you can present yourself as a tech-forward firm in your industry, and leverage technology to make jobs easier, that can be a great way to stand out to young workers and continually attract and retain them.