8 things only small businesses can offer to job seekers
8/16/2021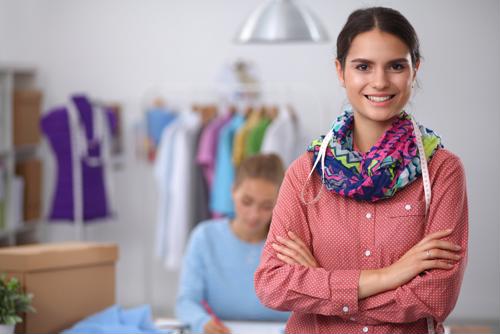 When it comes to hiring, small businesses aren't at a disadvantage. In fact, small businesses can offer a lot of unique opportunities that other company models just can't match. Your brand is positioned to get a lot of attention from job seekers — here's what you have to offer that will make you stand out.
1) Advice from existing employees
Job seekers want to know what it's like working at your company before they agree to anything permanent — and who better to tell them than your existing employees? Connect potential workers to people in similar roles and let your team represent your brand.
2) Trial periods
To win applications in an intense job market, you may need to stand out by offering trial periods before full employment. Small businesses are uniquely positioned to offer this benefit because it's better for both you and the new hire to make sure things are a good fit before spending time and money on training, onboarding or benefits.
3) Referrals
According to Business News Daily, one of your best chances for reaching potential employees is to utilize referrals from existing workers. This can be taken one step further, the source explains, by implementing referral bonus programs that reward your team for giving you hand-picked new leads.
4) Community involvement
For small businesses, community involvement can be a big deal. Working with local groups, charities, artists or experts help make your brand a household name — and it also helps job seekers see that they'll be applying to a socially responsible business.
5) Group interviews
If you're building a brand-new team, Entrepreneur suggests utilizing the group interview. Group interviews save time for you as an interviewer — an important benefit for small businesses — but they also let job seekers get a feel for the people and environment they could be involved with.
6) Diverse teams
As a small business, you can benefit from all kinds of fresh new ideas. That's why it's smart to diversify your teams, offering job seekers a chance to work with people from different cultures, belief systems, backgrounds and age groups.
7) A place for local knowledge
Small businesses tend to be local businesses. That means job seekers will feel like they have a leg up if they're familiar with your community — and that their knowledge of local areas, economies and even the best places to have a business lunch will quickly make them valued members of the team.
8) Creative job descriptions
Another suggestion from Entrepreneur encourages you to think outside the box when writing job descriptions. Although they still need to be clear and detailed, job descriptions are an opportunity to communicate your brand, voice, culture and values, letting job seekers know who you are as well as whom you're looking for.