5 creative recruitment strategies to attract fresh talent
8/25/2021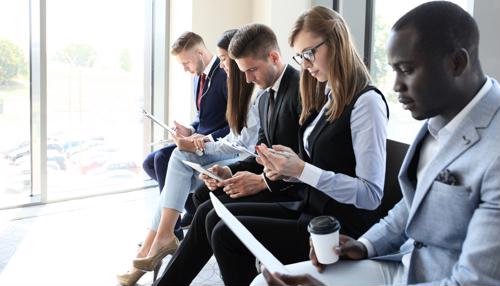 If you're tired of using the same old recruitment strategies, it might be time to add a little creativity to your hiring process. To attract fresh talent that will give your company that extra edge, you'll need strategies that go above and beyond what's expected. Here are five new ideas to try when it comes time to fill your next job opening.
1) Make videos
According to Textexpander, one creative way to attract applicant attention is by creating hiring videos. These videos give you a chance to show rather than tell job seekers who you are. You can use them as an opportunity to show off your office, introduce key talent, show examples of tasks required in the job or just let potential employees know you're excited to meet them.
2) Tell your story on social media
Social media isn't just for marketing and company updates — it can also be used as a recruitment tool. When you create posts telling readers about your company, you'll also get attention from job seekers looking to learn about you and your brand. That's why it's smart to use social media as a way to tell your company's story. How did your business get its start? What values got you to where you are now? Are there any employees you could spotlight or any customers you could interview? This is your platform — use it to your advantage!
3 Put your values on display
Don't just tell job seekers about your values — show them. For example, if you want to attract new hires with a unique perspective on social responsibility and community service, gather your team and head out to volunteer at a local charity — and then write about the experience on your blog or mention the charity on your webpage.
Remember: Today's job seekers are smart consumers of information, so don't try to market your good deeds to them as you would market a product. Instead, find a different angle — for example, volunteer work as a team-building exercise, which shows your company culture and your values without being an obvious hiring ploy.
4 Research hiring campaigns by giant companies
There's plenty of inspiration to be found by researching past hiring campaigns that helped turn startups into household names. But you don't want to just copy and paste; instead, you should adapt concepts to reflect your company's unique culture and give job seekers a look inside the mind of the brand they could be part of.
5 Ask fresh interview questions
You don't want your interview questions to bore that fresh talent. Instead, try switching things up with this example from Imaginasium: "If I asked you to clean a toilet, would you?" This question and similarly unexpected ones aren't meant to confuse job seekers or make them nervous — quite the opposite. Unique questions with no "right answer" give candidates the freedom to think outside the box and give a reply that's equally unexpected.