6 types of job seekers you may not be reaching
8/26/2021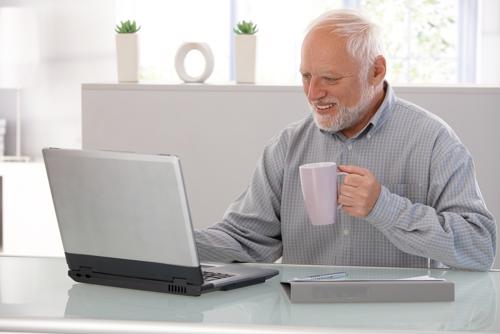 As the hiring environment becomes increasingly competitive and job openings get more difficult to fill, your company may need to rethink its talent acquisition strategy. Which groups aren't you reaching — and why? Here are a few types of workers who may not be seeing your job openings, and how to expand your strategies to get their attention.
1) Remote work seekers
As technology advances, remote work becomes a more viable option for companies in any industry. To make sure you aren't losing out on the portion of the workforce only interested in remote positions, consider offering some flexibility — for example, hybrid work schedules or reimagined positions that can be done completely online.
2) Parents
According to Harvard Business Review, another group of less traditional but no less skilled workers can be found at home — parents who left work to raise families. Whether their children are now all grown up or the parents are preparing for a future empty nest by stepping back into the working world, this group has a lot to offer to your company. To get their attention, consider offering flexibility and competitive benefits that will make them excited to restart their careers.
3) Freelancers
Freelancers are great candidates for tough-to-fill positions. These individuals tend to come with a wide range of skills and can be extremely flexible in terms of scheduling and workload. Making sure to include keywords like "contract work" or "gig work" will help your job openings show up in freelancers' searches.
4) Retirees
Harvard Business Review also mentioned retirees who are still interested in working part-time positions. Getting them through the door will require some flexibility on your part, though, as they may only be looking for employment a few hours a week. Also, they're likely not interested in starting a brand-new career from scratch — so find creative ways to invite them back into the workforce.
5) Younger generations
On the opposite end of the age spectrum is the group of younger workers, especially millennials and members of "Generation Z." Reaching these job seekers will require a little more effort, but they're quickly flooding into the workforce, so it makes sense for your company in the long-term. For example, you may need to spend time developing your social media strategies, include online application options, or even expand your company's community outreach programs to show young workers you're socially active.
6) Second-chance workers
According to the Society for Human Resource Management, almost 700,000 people are released from American prisons every year. This means there's a large — and only growing — pool of second-chance workers you may not be reaching. SHRM went on to explain how second chances are a benefit for all involved parties: You get access to workers determined to start fresh, and the employees themselves get opportunities they might not otherwise have had. Reaching these candidates usually involves taking steps to prove you won't discriminate — for example, removing the part of your application process that asks about criminal records.