5 ways to refresh your Careers page
9/30/2021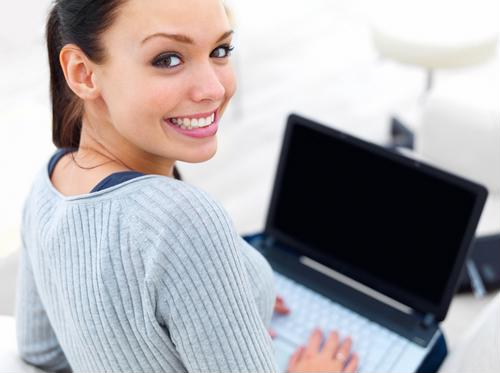 Depending on how a job seeker hears about your organization, your website's Careers page may be their first impression of you, your story and your company culture. That's why it's important to keep this resource updated and refreshed, giving potential employees the resources they need to connect with your business in meaningful ways. In fact, a solid Careers page could mean the difference between a new employee and a job seeker who passes you by.
To keep your website up-to-date, eye-catching and informative, try using these five tips for a necessary refresh:
1) Get rid of old listings
A Careers page littered with old listings can be frustrating for potential applicants, especially if there's no way to tell whether the positions have been filled. It also suggests your company may have recently lost a lot of employees, even if that's not the case. To avoid these issues, do a little website maintenance and delete anything outdated or distracting. This doesn't just prove to candidates that you have great attention to detail — it also shows you're excited to work with them and put energy toward improving their experience before they've even applied.
2) Make job titles pop
An eye-catching job title doesn't have to be distractingly creative. Instead, you want it to be clear, impressive and descriptive. This may seem like a way to lose the interest of potential candidates — but in reality, a simple but powerful title helps job seekers know right away whether they're interested in learning more.
3) Keep other content in mind
Another thing your Careers page could benefit from, according to Entrepreneur, is a list of supporting content in other areas of your website. This content can be related to hiring or job openings, but feel free to think outside the box, too. For example, try giving potential applicants a look into your company's goals, values, culture and environment. Candidates are going to do background research — you might as well give them the opportunity to do that research right on your website.
4) Know a few SEO best practices
According to Business News Daily, it's also wise to put your content to work for search engine optimization (SEO) purposes. SEO helps your Careers page show up closer to the top of a job seeker's search results, which can increase the chance that you'll end up seeing their resume. To implement SEO best practices, create valuable, relevant content across your website, and be sure to include keywords in your job titles and descriptions.
5) Make everything easy and accessible
The last thing you want to do is lose applicants because your website isn't living up to expectations. To make sure leads can turn into candidates, review your Careers page from a user's perspective. Do all the links work? Is the application mobile-friendly? Are directions clear and easy to follow? This doesn't have to be a time-consuming process, but remember to be thorough (and consider asking employees to test the website so you can benefit from multiple perspectives).